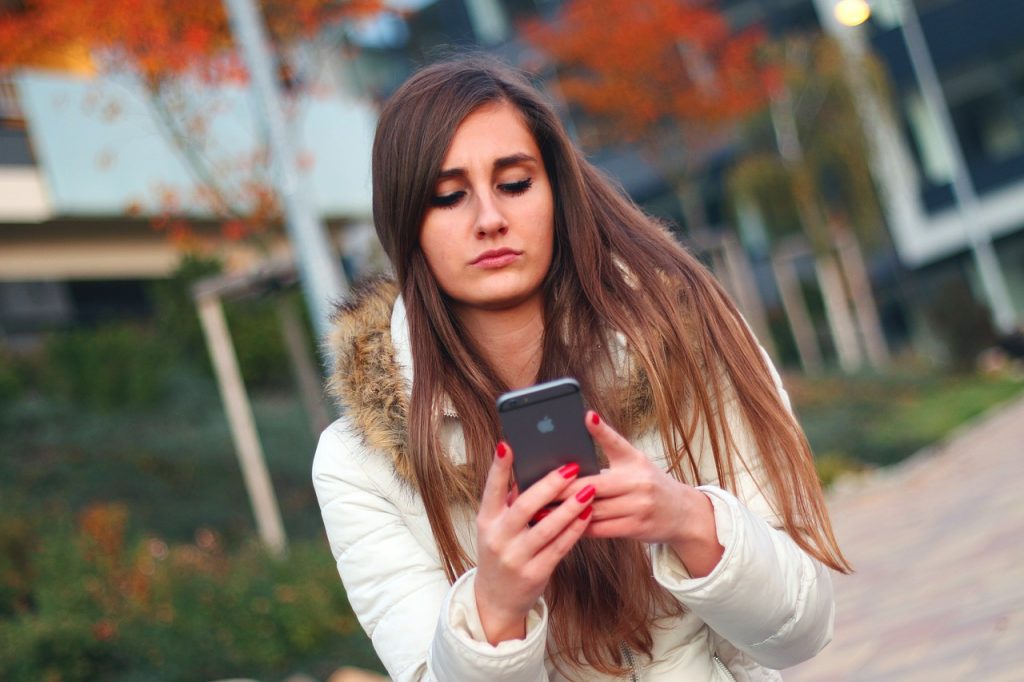 Gone are the days where childhood games included the Lite Brite and Etch A Sketch. Children are learning how to use cell phones and tablets and the apps and social media sites that come with them at a younger and younger age. As your child's primary caregiver, what does this mean for you? As much as you dread it, it's time to familiarize yourself with what your grandkids are occupying their time with. Check out this list of kid-favorite apps and social networks:
WhatsApp
Age Requirement: 13
What It Is: WhatsApp is a phone app that enables your grandchild to text their phone contacts without having to pay text messaging fees. For example, if your grandchild has used all their cell phone data for the month, they can connect to free Wi-Fi and continue to text their friends. Essentially, the app functions exactly the same as the regular text messaging feature that comes with all phones, enabling them to send texts, photos, and videos.
Helpful Info: While the app is another form of texting, there are still a few features you and your grandchild need to be aware of in order to stay safe. Make sure location is switched off so that no one can see where photos or videos were taken. As with any form of online communication, watch out for cyberbullying as well.
Facebook
Age Requirement: 13
What It Is: Facebook is a social networking site where users can share photos/videos, post comments, chat with other users, and even play games. If you've heard your grandchild refer to someone as being their "friend" on Facebook, they are referring to a friends list of people who can see, share, or comment on anything they share or post. What exactly can you post? Well the truth is, anything. Your grandchild can pick and choose what they want to share with others, making Facebook a pretty open book.
Helpful Info: While the age limit for Facebook and other social media sites/apps is 13, many children get around this by lying about their age and submitting a fake birthday. Should your underage grandchild have a Facebook page, there are two options to get the account removed: you or the child can delete the account, or you can report the account. In addition to monitoring your grandchild's Facebook account via your own personal account or acquiring their login information, it may put your mind at ease knowing that Facebook has tools in place to protect minors. In addition, teach your grandchild about cyberbullying, stranger danger, and the importance of keeping private information private.
Twitter
Age Requirement: 13
What It Is: If you've heard of tweeting, then you've heard of Twitter, a micro-blog that enables users to tweet short messages of no more than 140 characters. These posts can be seen by their followers, which is similar to the Facebook friends list mentioned above, and can be anything and everything. Tweets can also be accompanied by photo and video.
Helpful Info: Monitor your grandchild's Twitter account by creating your own or obtaining their login information. Encourage safety by demonstrating the importance of privacy online, as well as the impact what they say can have on themselves and others. Make sure they are making using of privacy settings, and only befriending people they know personally. To increase safety, make sure your grandchild is aware of Twitter's safety features such as muting, blocking, and safe search.
Instagram
Age Requirement: 13
What It Is: Instagram is a photo and video sharing app that allows users to share such content as well as include captions, hashtags, and location-based geotags. Each post appears on their followers feeds, and they can see posts only from those they follow. Commenting is allowed, and further chat can be conducted through private messaging.
Helpful Info: If your grandchild has an Instagram, encourage them to set their page to private so that only those that follow them can see what they post. There are also helpful safeguards such as blocking users, reporting content, and setting customized share settings.
Social media networks and apps are commonplace, and the chance that your grandchild is using some form of it is extremely high. Familiarize yourself with it, and open up the floor for conversation. As their caregiver, your ultimate goal is their safety!